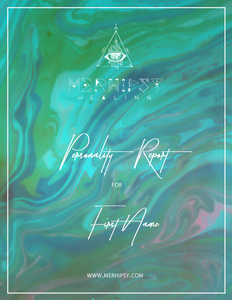 By calculating your Personal Numerology, these legendarily accurate reports offer you deep insights into who you inherently are. It is a tool for self-discovery based in the mystery and intricacy of the Divine. By providing insights and clarity into your personal character and your life as a whole, you are empowered to make decisions with confidence and assurance that it is in line with your highest and greatest good. I use your unique date of birth, given name, and currently used name to develop a Personal Numerology report for you that can unlock new and untapped levels of self-knowledge and self-possession.
These reports are perfect for you if you...
▲Want to know your most inner desires
▲Desire clarity on your talents, path, and purpose
▲Wish to foresee and prepare for obstacles that you will encounter on your life journey. And MORE!